Generous Donation from The Hunter River Lions Club
---
---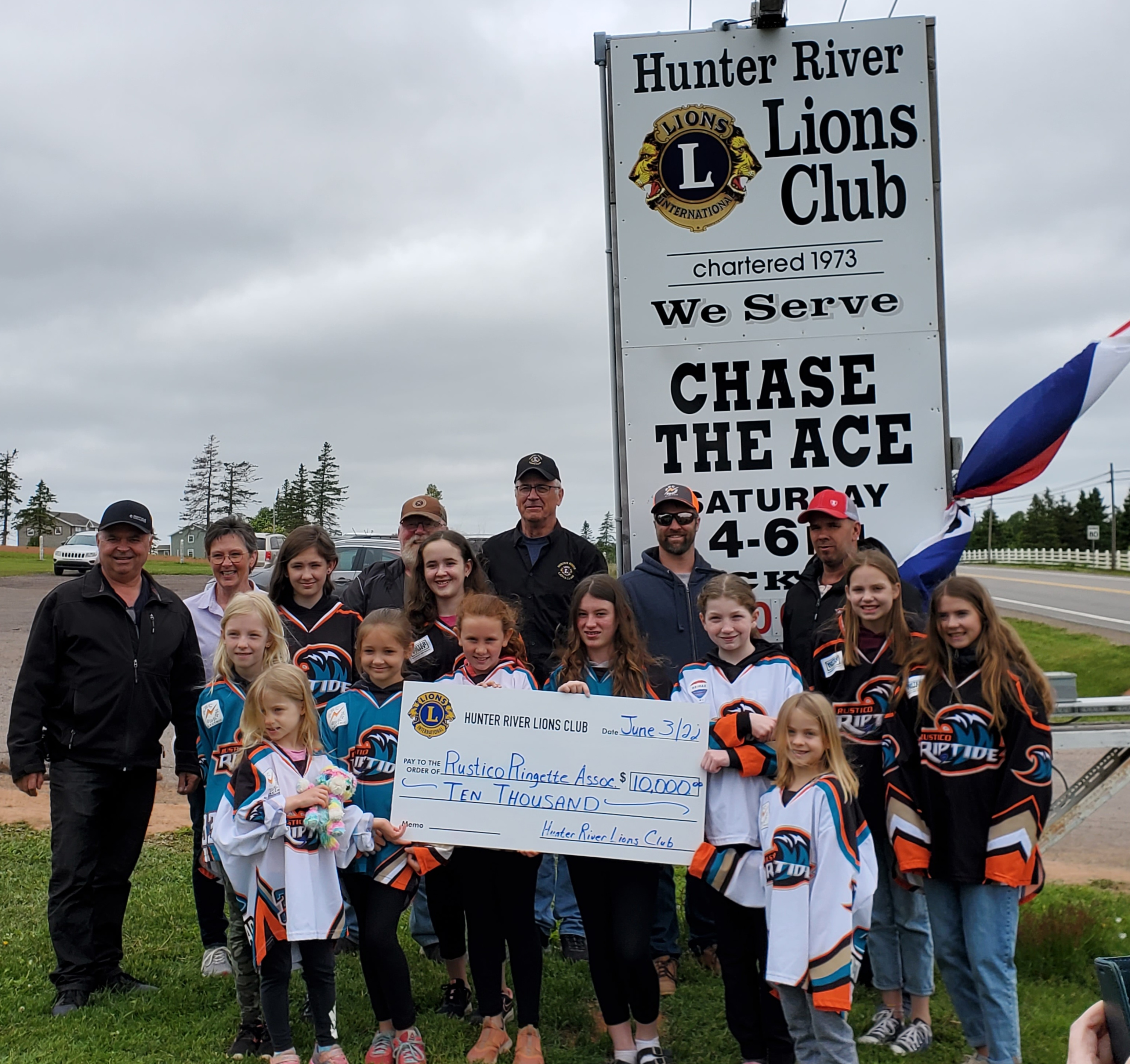 ---
We are blown away by this generous donation from the Hunter River Lions Club. They had approached us looking for help with The Chase the Ace ticket sales and we gladly answered the call. Never in our wildest dreams did we imagine the reward for our efforts. This cheque for $10,000 will definitely be put to good use.
Thank you to all who stepped up to help and a BIG thank you to the Lions Club!
We'd also like to remind our members that our AGM is this Saturday, June 11th at 1pm at Gulf Shore Consolidated School.
It is as important as ever to keep our kids safe and ensure they are having fun while playing this great sport. You can help ensure that this continues by attending and voicing any concerns or ideas that you wish to be heard. It takes a village to raise our children but it also takes a community to run this association. We are looking for new board members to get involved as well as current ones to take on director positions within the board.
RRA currently has openings on its board of directors for the following positions:
- Treasurer
- Secretary
- Equipment Manager
- Fundraising Chair
- Communications Director
- Referee Coordinator
- 2 Directors at large
Positions are filled on a two-year term. All duties required for each position are outlined in our bylaws posted on our website. Individuals interested in putting their name forward for a position can do so by emailing president@rusticoringette.com.