All Star Cresting - Riptide Store open for business!
---
---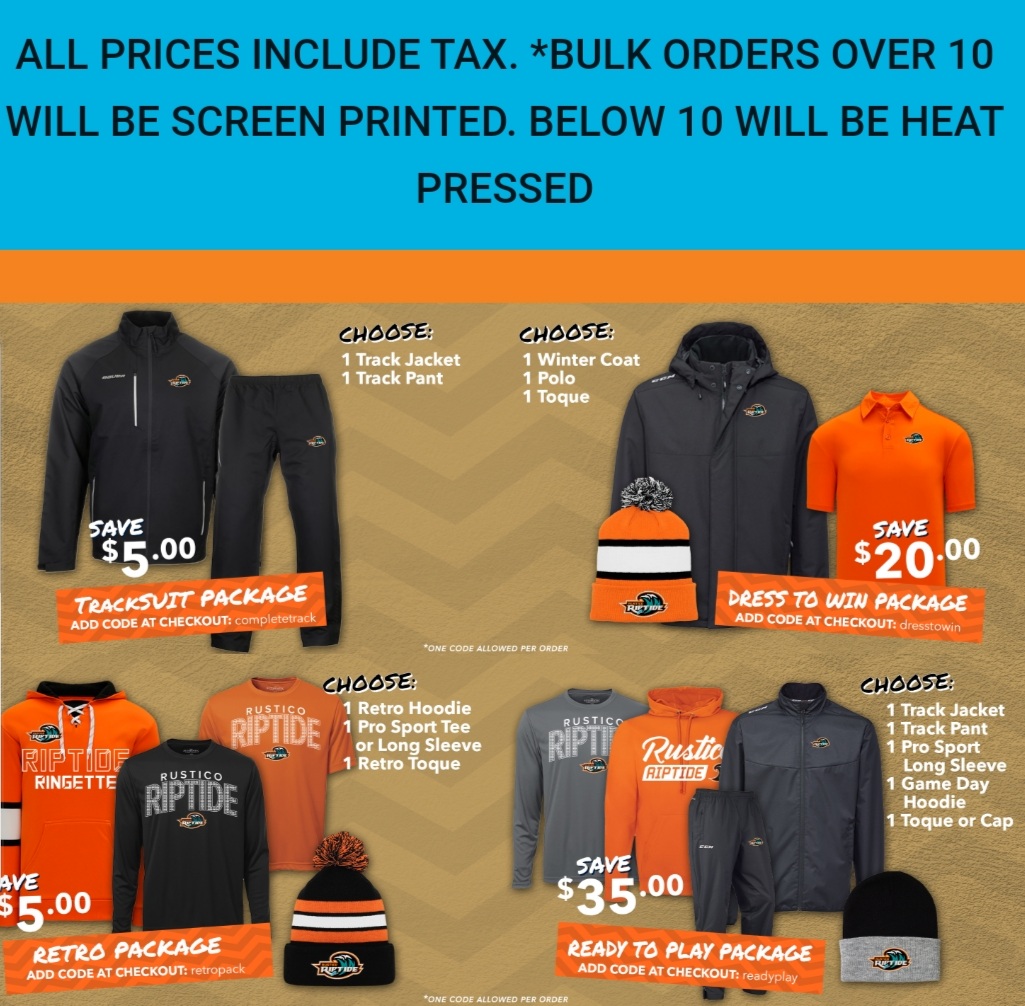 ---
Our online clothing store is live and ready for all your team's needs!
A percentage of all sales purchased through All-Star Cresting is donated back to the association so please choose them for all your Riptide clothing.
It also pays to purchase in bulk as a team - orders above 10 items are screen printed less than 10 items are only heat printed and may not last as long AND there is also a discount of 10% off for more than 10 items are ordered.
Visit today to get shopping
https://allstarcresting.ca/rustico_riptide_apparel/shop/home