AGM
---
---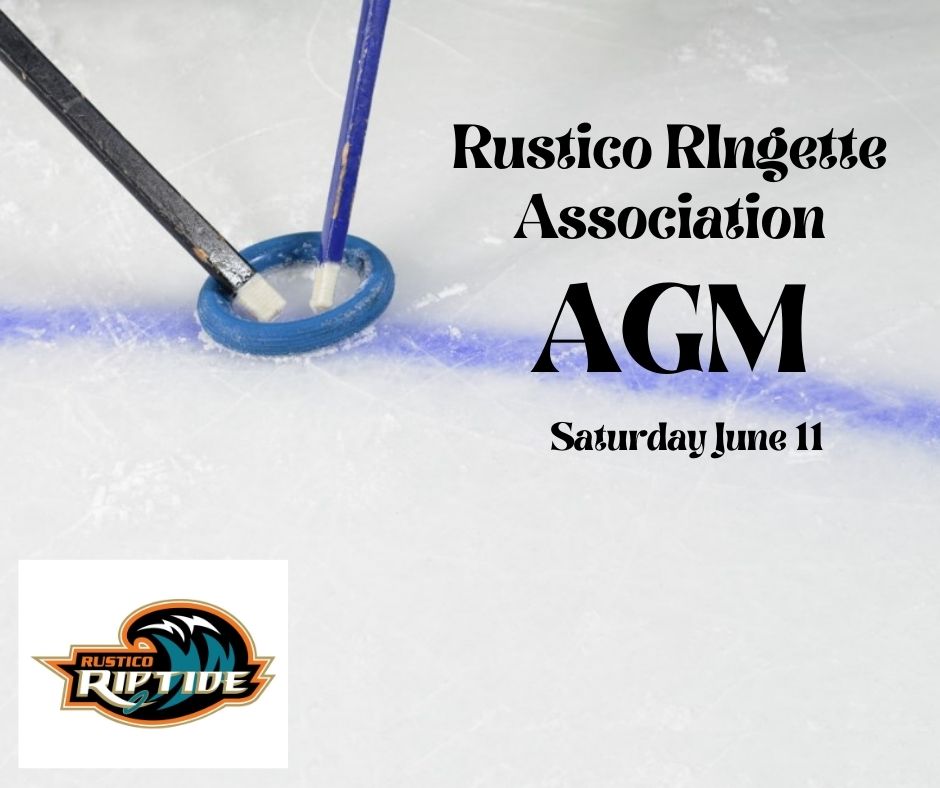 ---
As a member of The Rustico Ringette Association, you are invited to attend this year's Annual General Meeting set for Saturday, June 11th at 1 pm - location to be determined
It is as important as ever to keep our kids safe and ensure they are having fun while playing this great sport. You can help ensure that this continues by attending and voicing any concerns or ideas that you wish to be heard. It takes a village to raise our children but it also takes a community to run this association. We are looking for new board members to get involved as well as current ones to take on director positions within the board.
RRA currently has openings on its board of directors for the following positions:
- Treasurer
- Secretary
- Equipment Manager
- Fundraising Chair
- Communications Director
- Referee Coordinator
- 2 Directors at large
Positions are filled on a two-year term. All duties required for each position are outlined in our bylaws. Individuals interested in putting their name forward for a position can do so by emailing president@rusticoringette.com.
Please feel free to provide some info about yourself, and outline your connection to the sport of ringette, or any specialized skill sets you may bring to the board.
If you have any questions about being part of the Rustico Ringette Board of Directors they can be sent to president@rusticoringette.com as well.
Applications for all positions are due by Friday, June 3rd, 2022.
The election of the new board members will be conducted at the AGM on Saturday, June 11th, 2022.
Please note that we have recently updated our policies, constitutions, and bylaws - you can find these on our website. We ask that you review these prior to the AGM as a motion to approve amendments is on the agenda.
This season was another challenging one for players, parents, and all sporting associations but we are turning the corner and hopefully, brighter ( covid free) days are on the horizon. As we look to the 2022/2023 season we are excited to move into our new rink and continue to grow the sport of ringette here in Rustico.
Thank you for supporting Ringette in Rustico,
Rustico Ringette Association
Board of Directors