Gold Rush Fundraiser
---
---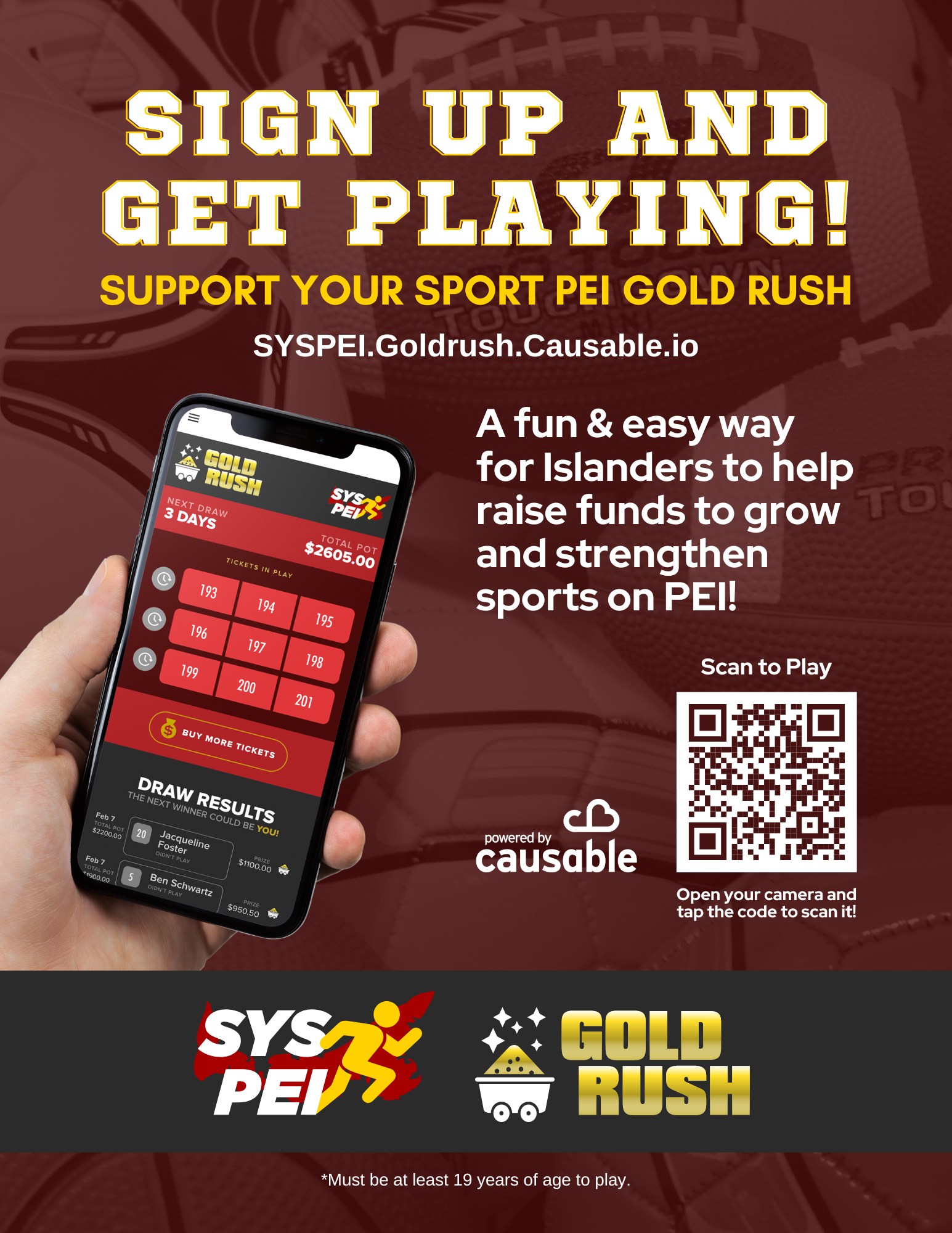 ---
We are very excited to be participating in this new fundraiser- the SYSPEI (Support Your Sport on PEI) Gold Rush.
To sign up and play, you need to create your account, choose Rustico Ringette Association*under Manage your donations and don't forget to share on social media.
The more tickets sold, the greater the prize! And if the winner has chosen Rustico as their organization, we win too!!
"Supporting Your Sport" is as easy as abc:
a) Create an account - https://syspei.goldrush.causable.io
b) Select your Sport and your Association/Program
c) Pay and Play
Use Autoplay to make sure you don't miss a draw!